All our forms of training!
What do you feel like doing today?
The human body is made to move, and moving our bodies makes us feel good.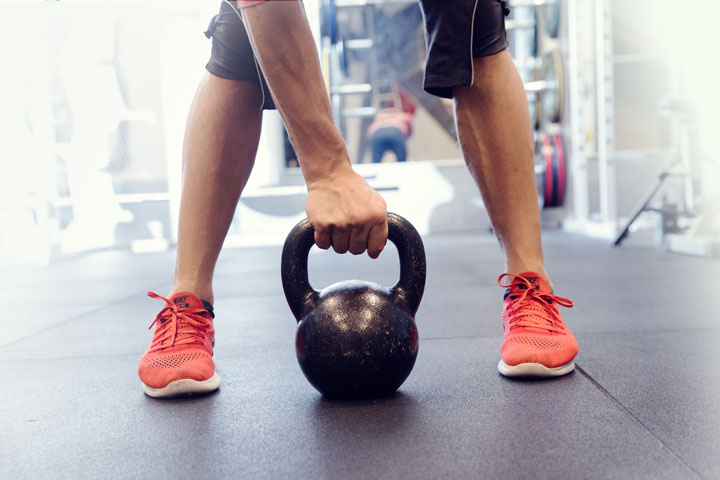 Your Membership To train with us, you need to be a member of the sports association Friskis&Svettis Göteborg. When you choose to become a member and purchase a training card with us, or renew your existing membership and training card, you also choose to accept and follow these membership terms.
MEMBERSHIP
Your membership is personal. Lending of the card is not allowed and may result in suspension. When you become a member, you are required to provide certain personal information as well as a photo (photography is provided by us).
The membership fee is currently SEK 100/calendar year and is paid in addition to the purchase of a training card. If the training card is valid across the turn of the year, membership is required for the current and coming year. Membership cannot be repurchased. With automatic debit payment, payment of the membership fee for the current year is made at the time of signing up, and membership for the coming year is automatically debited on December 27 every year.
Your Personal Information is Secure
We store your personal information in our membership register in accordance with GDPR directives and ensure that applicable legislation is always followed regarding your personal information in our operations. Learn more about this on our website and what rights you have in our privacy policy.
Lost Card
If you lose your training card or if the card is damaged so that it becomes technically unusable, member services will issue a new card for a fee of SEK 100.
Membership Benefits
You will receive offers from current partners. Your membership gives you the right to vote at the annual meeting each year = decision-making power. Through your membership, you have accident insurance with Svedea when you train with us or stay in our premises.
TRAINING CARD
Our training cards and memberships are valid at the facilities and locations where Friskis&Svettis Göteborg conducts operations. Exceptions apply to Regional cards and National cards that include Friskis&Svettis facilities in the region or throughout the country.
Right of Withdrawal
Training cards and memberships cannot be repurchased, except for the purchase of training cards in our webshop, where a 14-day right of withdrawal applies.
Freezing the Training Card
If you have an annual card of any kind, you can freeze it for up to two months per 12-month period. You do this in member services. A fee of SEK 150 is charged per freeze occasion.
Transfer of Training Card
If you have an annual card (including automatic debit), you can transfer it to another member for a fee. This applies to all annual cards but not to cards purchased through your employer. Membership cannot be transferred. For more information, contact member services.
Automatic Debit – Price Changes With automatic debit for 12 months, the agreement is protected against price increases for the first 12 months. After this, automatic price changes can occur, according to the applicable price list. In case of any price changes, you will be notified as an affected member well in advance before the change takes effect.
WHEN YOU TRAIN
You have access to training subject to availability. Plan your training and arrive early as some classes may fill up quickly.
Register at entry
Always bring your training card to the facility. To attend a class or train in the gym, you need to register at the entry.
The training card does not guarantee a place unless you have booked it. In drop-in classes, you always train subject to availability.
Unmanned Entry
At some facilities, you can train in the gym as a member with an active training card at times when our staff is not present (unmanned entry). There are special rules regarding entry, times and locks/alarms. Check with the respective facility for what applies.
Booking Rules
To give as many people as possible the opportunity to exercise, we apply a booking system for some of our group training classes. The booking rules regulate, among other things, how many bookings you can have, how far in advance you can book, and what happens if you do not use your reserved spot. You can find the current booking rules on our website friskissvettis.se/goteborg.
Schedule Changes Throughout the Year
Your gym membership is valid for all Friskis&Svettis facilities in Gothenburg. During major holidays and in the summer, the schedule and opening hours are reduced compared to the fall and spring seasons. Our schedules are preliminary and may be subject to change. Changes may include altered opening hours, maintenance, renovation, or staff/facility events. In these cases, we refer you to training at one of our other facilities and do not compensate for missed training.
Health Conditions
You are responsible for ensuring that your health condition is such that you can participate in activities at Friskis without risk. As a guardian, you are responsible for children under 18 years of age who are present at the gym. We have a specific action plan for eating disorders. In severe cases of eating disorders, the member may be suspended from training. Read more on our website.
Responsibility for Personal Belongings
Friskis is not responsible for lost personal belongings due to theft, burglary, or damage to members' or visitors' belongings.
Evacuation in Case of Fire
As a member, you should familiarize yourself with the emergency information available at our facilities. Get into the habit of studying the evacuation plans and looking for the nearest emergency exit. Note that evacuation information is different for each facility.
Code of Conduct
To ensure everyone enjoys themselves together, we have specific rules of conduct that you need to follow when exercising with us. You can find the current rules on our website.
Zero Tolerance for Harassment, Discrimination, and Bullying
Friskis&Svettis has zero tolerance for discrimination, harassment, sexual harassment, and other forms of bullying. Friskis&Svettis is a values-driven organization where everyone is welcome, and no form of offensive language is accepted. Actions that violate this will lead to consequences.
Friskis&Svettis actively works to prevent discrimination and promote equal treatment regardless of the seven grounds for discrimination: gender, transgender identity or expression, ethnic origin, religion or other belief, disability, sexual orientation, and age.
Our View on Doping
Friskis&Svettis conducts natural and healthy training without drugs. We are against all forms of doping, and our training environment should be completely free of all forms of doping-related substances. We are a member of the Swedish Sports Confederation and adhere to their association rules and doping policy. This means that you are obligated to participate in any doping tests. Doping tests can occur at any time at our facilities and are carried out by authorized officials. Anyone found to be doping will be suspended from Friskis for two years with immediate effect.
Grounds for Suspension
Friskis&Svettis Gothenburg works for a welcoming, permissive, and joyful training environment. Inappropriate behavior, such as discrimination or other forms of bullying, aggressive behavior, threats against members, functionaries, and staff, thefts, and doping, can lead to suspension. We have a zero-tolerance policy towards alcohol and drugs.
Membership Communication
As a member, you will receive information about training news, what is going on in the association, and selected general member offers via our newsletter and social media. You always have the option to choose to unsubscribe from these communications.
Please feel free to photograph yourself, but not others.
You are welcome to take pictures of yourself and your training at the facility. However, you may not photograph other members without their permission. Photography is prohibited in the changing rooms. Read more in our photo policy, which you can find on our website.
Camera surveillance - for your safety.
Friskis&Svettis Gothenburg has camera surveillance at our training facilities in accordance with the Camera Surveillance Act.
The purpose of the cameras is to prevent crime and create a safe and secure training environment for you as a member. The surveillance cameras are located in the entrance of our facilities. The main rule is that recorded material is saved for 30 days, after which it is automatically deleted. Only authorized personnel have access to recorded material.
Changes to the membership terms and conditions
Friskis&Svettis Gothenburg has the right to unilaterally make changes to these membership terms and conditions. Before a change in the terms and conditions takes effect, you will always be informed about the change on friskissvettis.se/goteborg or via email. If a change is of significant importance to you as a member, you will be informed about the change via email well in advance before it comes into effect.